Unfortunately, not everyone looks good bald. When hair loss begins to occur and bald spots form, they tend to make us lose confidence in our appearance. While there are many over-the-counter and prescription treatments for hair loss, it's really hard to tell what actually works these days. Thankfully, while most of these store-bought treatments rely on chemicals to promote hair growth, natural solutions are out there. RKM Aesthetics & Wellness is dedicated to helping you restore your confidence and promote your overall well being. That is why we are happy to provide you with our effective PRP hair restoration treatment.
What Is Platelet-rich Plasma?
When it comes to treating hair loss, platelet-rich plasma, or PRP has been shown to provide promising results. PRP is a substance with regenerative properties that is extracted from one's own blood. The extraction and application of PRP onto the scalp is minimally invasive and can promote the growth of new hair follicles in thinning areas. When applied to your head, the concentrated platelets and proteins that make up PRP promote the strength of your remaining hair as well, leading to more resilient roots. This simple treatment option can have long term benefits and effectively slow the hair loss process.
Treating Hair Loss With PRP
PRP is a safe treatment for many patients with hair loss. However, patients with active scalp infections or shingles on the scalp, diabetes, and coagulation disease may not be good candidates for PRP. Similarly, patients on blood thinning and/or immunosuppressive medications may not apply. Furthermore, it is important to note that this treatment will not help with hair thinning if your follicles are completely lost. As such, using the PRP treatment early into the hair loss process will yield the most effective results.
The Treatment Process
Your hair restoration treatment will begin with a standard blood draw. After drawing blood, our medical team will place it into a centrifuge to separate the platelets needed for the process. When the PRP is separated, the platelets will be injected into your scalp through the use of tiny needles. Some bleeding will occur during treatment, but a local anesthetic will be applied to reduce pain and discomfort. Three treatments at six-week intervals are generally needed for best results. Additional treatments can be done after six months or a year if necessary.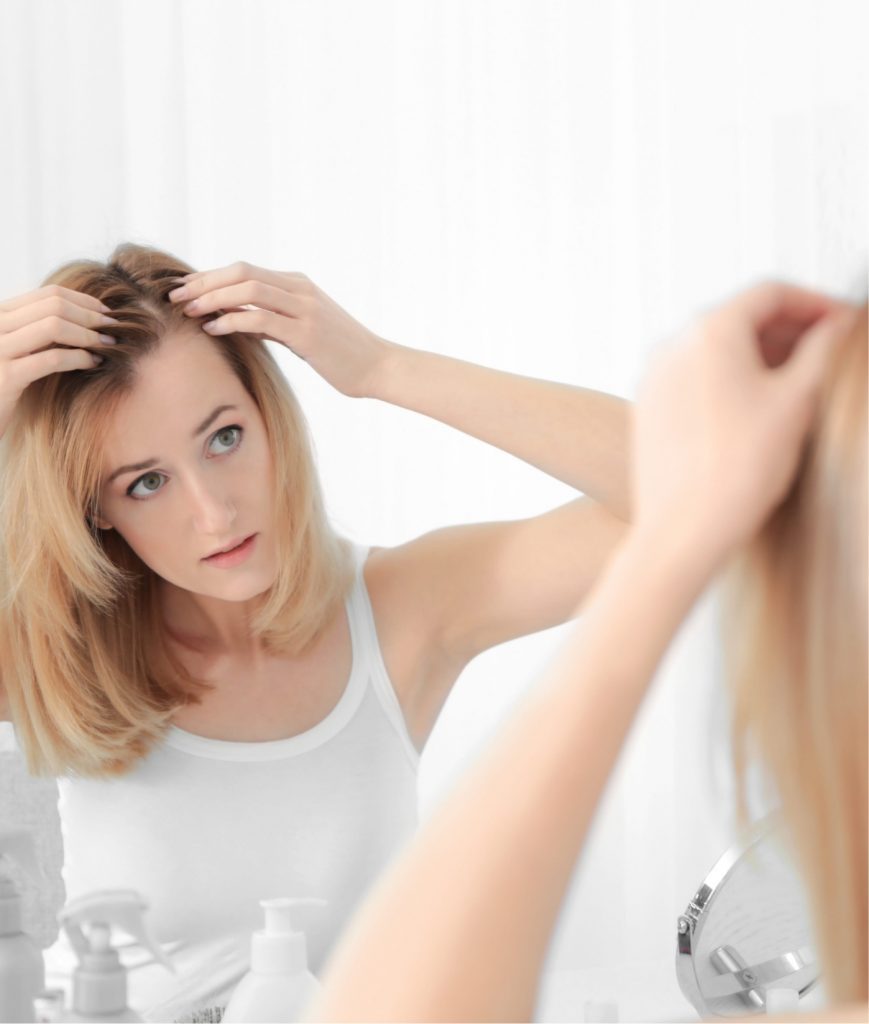 Results of Treating Hair Loss With PRP
Recovering from your hair loss treatment will involve some soreness and swelling of the scalp. However, these side effects will only last for about six hours following your visit and should be completely resolved in two days. During this time, it will be important to avoid vigorous exercise as sweating may cause additional irritation. Results vary from patient to patient, but can usually be seen in as early as 1-2 months. Best results can be seen roughly 3-6 months after the procedure.
Hair Loss Treatments in Ventura, California
Hair loss can cause us to lose our self-confidence. If you're ready to do something about your thinning hair, considering PRP hair restoration may be a step in the right direction. To request an appointment at our Ventura clinic, call (805) 402-3199 or fill out the form below. We're looking forward to speaking with you!