Traditional hair removal options such as razor shaving and waxing can often cause irritated skin. This makes the process bothersome and discourages people from shaving as frequently as they want to. Having unwanted hair can lead to feelings of deep insecurity. At RKM Aesthetics & Wellness, we believe that having clean, hairless skin shouldn't come at the cost of personal comfort. Our powerful Palomar Vectus laser hair removal system features a revolutionary design that facilitates fast hair removal sessions and delivers long-lasting smoothness.
Hair Removal with Palomar Vectus
The Palmor Vectus laser hair treatment is arguably the fastest and safest hair removal treatment on the market. This FDA-approved device uses a diode laser calibrated to work safely with all skin types and tones, dark or light. The Vectus laser features an attachment called the Skintel™ Melanin Reader that measures the exact pigment consistency of any given skin type. At RKM, we begin each procedure by getting an accurate read on your skin type first and adjust the laser's power accordingly. This level of control allows us to provide you with the best hair removal process, delivered with the highest level of safety and efficacy.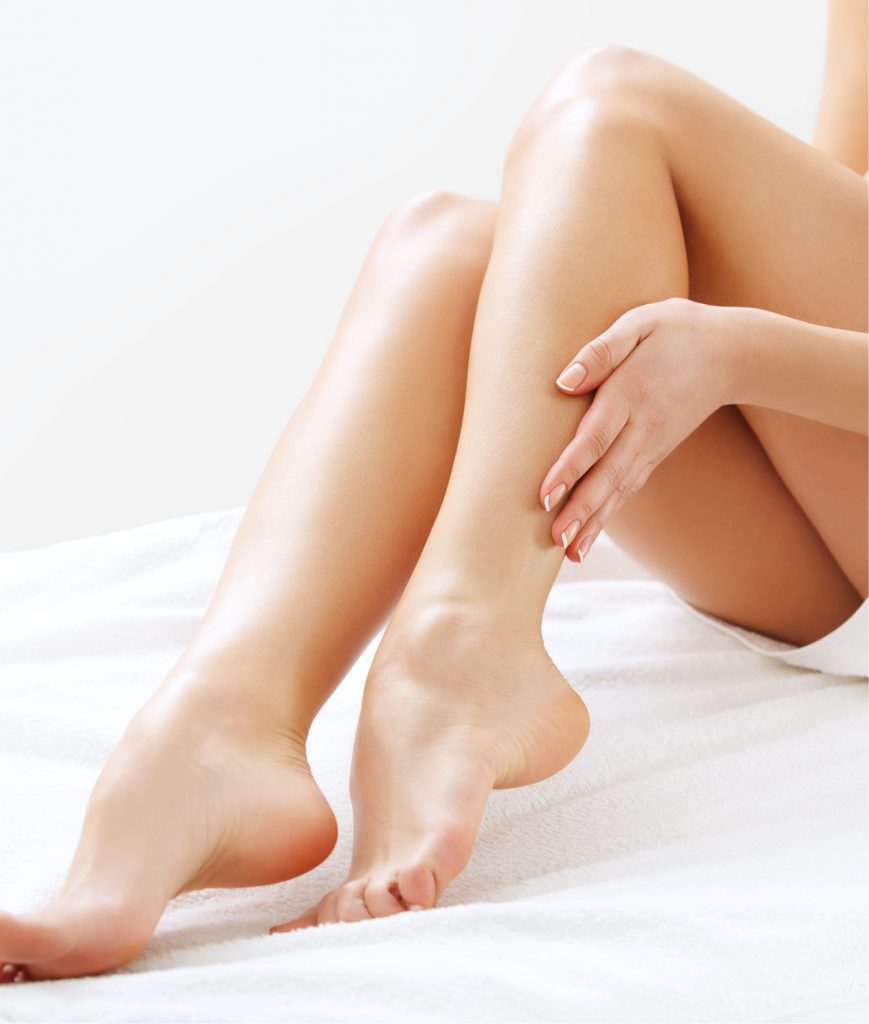 Palomar Vectus Treatment Procedure
The Palomar Vectus unwanted hair removal procedure typically lasts for about five minutes per treatment area. The Vectus's special design features unique sapphire tips that shed heat quickly, applying concentrated light directly at the roots of the hair while leaving the rest of your skin perfectly cool. We have found that this advanced heating/cooling system provides patients a comfortable treatment experience, minimizing discomfort and maximizing results.
Laser Hair Removal Results
Following your Palomar Vectus hair removal treatment, you can expect long term results for up to nine months. For best results, we recommend 8-10 treatments for most areas. Depending on your hair removal goal, certain areas can be treated a bit differently, with some sessions being spaced 4-6 weeks apart or 6-8 weeks apart. The Palomar Vectus is currently the only FDA-approved laser hair removal system available and we are happy to offer it to our wonderful Ventura, California clientele.
Palomar Vectus Treatments In Ventura, California
Unwanted body hair can be a hassle to get rid of! That is why RKM Aesthetics & Wellness is here to help you with the effective Palomar Vectus treatment. Request an appointment to learn more about our treatment options by calling (805) 402-3199 or filling out the form below. We're eagerly awaiting your visit!