Out here in sunny California, having a beautiful beach bod is a must. Sadly, over time our metabolisms tend to slow and we begin taking on more weight than we want to. This leads to the formation of stubborn body fat on our love handles, arms, thighs, and bellies. While traditional diet and exercise are a pretty good start for those wanting to get rid of their fat, sometimes these measures may not be enough.
At RKM Aesthetics & Wellness, we offer our clients the best quality body contouring treatments on the market. Among our most popular treatments, SculpSure is the first FDA-approved and most trusted body sculpting system.
What Is Body Contouring?
Body contouring is a method of sculpting the body to achieve one's dream look. Many aesthetic clinics offer both surgical and non-surgical body contouring options. At RKM, we're happy to provide our non-surgical WarmSculpting SculpSure treatment. Our body contouring device employs heat technology, causing lipid damage in your trouble spots. Once the fat in the targeted area is destroyed, it is naturally removed by your body's lymphatic system. In addition to our aesthetic treatments, our lead medicine physician, Dr. Moffatt is available for wellness consultations and nutritional guidance should you need it.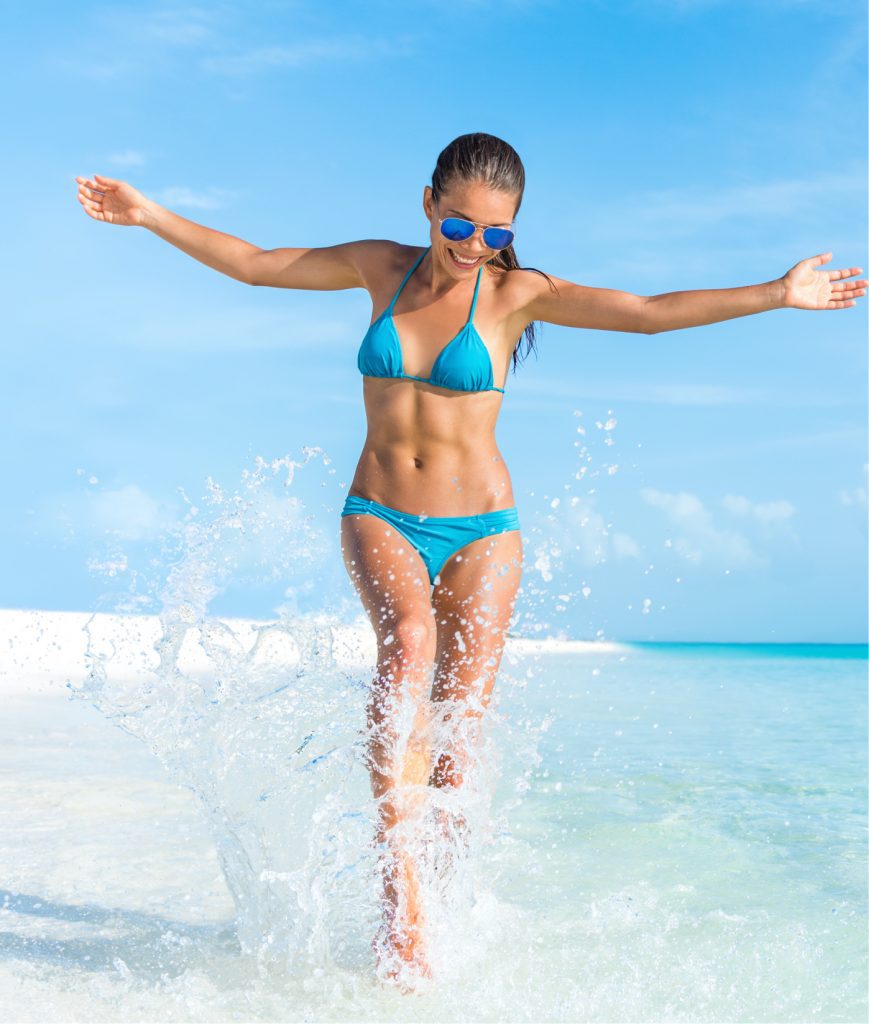 Body Contouring With SculpSure
SculpSure is the world's first FDA-cleared treatment option for non-invasive removal of stubborn fat. This specialized device offers beautiful body contouring results for the abdomen, flanks, back, inner thighs, outer thighs and the submental area. SculpSure works through gentle heating and delivers fast results without downtime. Treatment is virtually pain-free and does not require any complicated pre-treatment setup.
SculpSure Body Contouring Results
SculpSure treatment results can be seen after approximately six weeks. Once the targeted stubborn fat areas have been treated, the fat stored within them dissipates, providing long-lasting results. After the treatment, fat buildup will slow or even stop in the treated area, allowing for easier weight regulation. Sculpsure WarmSculpting can be done in as little as 25 minutes and does not require any downtime. After your visit at our center, you are free to go about the rest of the day without the need for bed rest.
SculpSure Treatments in Ventura, California
At RKM Aesthetics & Wellness, we are constantly researching more and better ways of providing our clients with top quality treatments. Visit our clinic to discuss our full range of weight loss and body contouring services. To request an appointment, call (805) 402-3199 or fill out the form below. We're looking forward to your visit!
Before and After Photos